Christian Retreats can ignite your men's ministry now! Great outreach men's ministry retreats will transform your men's ministry from the inside out!
Dangerous for Good Men's Retreat

with Brent Henderson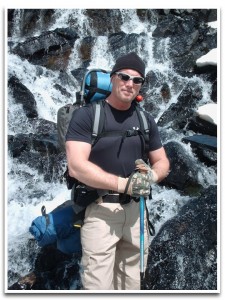 Life is comparable to a wilderness, and everyday men experience attacks that challenges their survival skills and enduring spirit. Predators loom everywhere, ready to pounce and grab you by the neck. By dissecting the attack strategy of clawed and fanged predators in life, we are able to draw its parallel between spiritual and attacks of the flesh. The similarities are eerily familiar; as described by Peter in his letter 1:Peter 5:8 as, "prowling around like a roaring lion looking for someone to devour," Satan is a predator and men are the unnoticing prey. As men of the family, we are responsible to spearhead the safeguarding of our entire family against destructive attacks by understanding Satan's attack strategy and equipping ourselves to survive these attacks.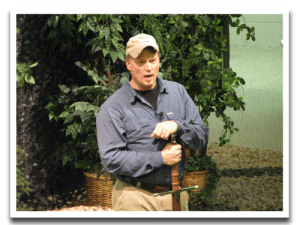 An effective spiritual retreat for men can have a significant and enduring effect on the men of your church. Brent Henderson, having over 25 years of experience with men's ministry, believes that through the aid of Dangerous for Good men's ministry Christian retreat, men can be challenged and equipped for vibrant personal ministries. Focusing his energy on influencing men for Christ, Henderson, a men's ministry pastor with an international notoriety as a professional musician, and wild game hunter, shares his uncommon life experiences in helping men be transformed from the inside out.
Having spoken to over tens of thousands of men about the integration of the Word into their lives, Henderson uniquely delivers relevant and solidly founded truth, using a method that will allow men to discover and experience God's will on a daily basis. Aptly named "Dangerous Minds", his strategies will teach your men how to be, "Dangerous for Good". His ministry is not only geared towards empowering the believer, but also a powerful tool in reaching out to save the lost. The "Seven Steps to Freedom" is the scaffolding behind the engine that drives this Truth message. The heart of his teaching is based on incorporating God's Word into life's circumstances. It's based on the concept of "renewing your mind" through scripture by applying something called, T.E.A., a principle developed by Derek Wilder, author of the book "Minds on Fire" and "Freedom", aimed at transforming Thoughts, Emotions and Actions by the renewing of our mind.
While life nowadays in the 21st century is moving at a mind-blowing speed, this blistering pace is often used by Satan to take its toll on men and get the upper hand in the spiritual battle. In capsule, men are "under attack." Questions such as 'what do attacks look like in this age?', 'what common denominators do attacks have?' and 'how does one confront attack before a great damage has been inflicted?' are commonly addressed in this men's ministry Christian retreat. When Satan tempted Jesus, he used power, flesh, and significance to lure him, largely the same bait he uses to lure today's men. This Christian retreat helps men be able to anticipate Satan's attacks, and meet those attacks head-on with an overwhelming force.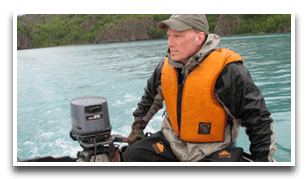 In stark contrast to "churchy" discussions addressing challenges men face daily, Henderson brings poignant and truthful examples of real attacks in this wilderness of a life we live in. Riveting and inspiring at the same time, these true attack stories and the subsequent conquest and survival will etch their way into the brains and hearts of men who participate in this spiritual retreat. Real "Life and Death" stories are used, the same strategy Jesus used when he shared memorable and relevant parables to anchor his believers to the "Truth". It is absolutely essential that men are trained to face the enemy who is a trained killer who will stop at nothing until he claims their lives and the lives of their families.
Weekend Retreat Program
This weekend program utilizes the new FREEDOM Men's Ministry Guide DVD series to translate "modern parables" into weapons that men can use as they become warriors confronting 21st century attacks and lead their families and churches through the wilderness to safety. This men's Christian retreat is typically scheduled Friday night plus the whole day of the following Saturday to complete the entire material. During this time 7 transformational sessions are conducted. Choice of place include a woodsy setting to accommodate the campfire for both nights.
Weekend Retreat Sessions are conducted as follows:
Freedom from death or our circumstances
Freedom from my past and future
Freedom from the opinions of others
Freedom from my performance and rules
Freedom from being responsible to fix or control others
Freedom from being used by God
Freedom from getting my own way
The Sunday option:
A great way to culminate the weekend experience is for Henderson to come and speak to the entire congregation as there will be an expected number of men who would not be able to come to the Christian camp. The messages are also apt and as transformational and powerful to women as it is to men, and they will be encouraged to see that your church is about building men into family leaders.